Press Release
CNFA Appoints Doug Keesling as a New Board Member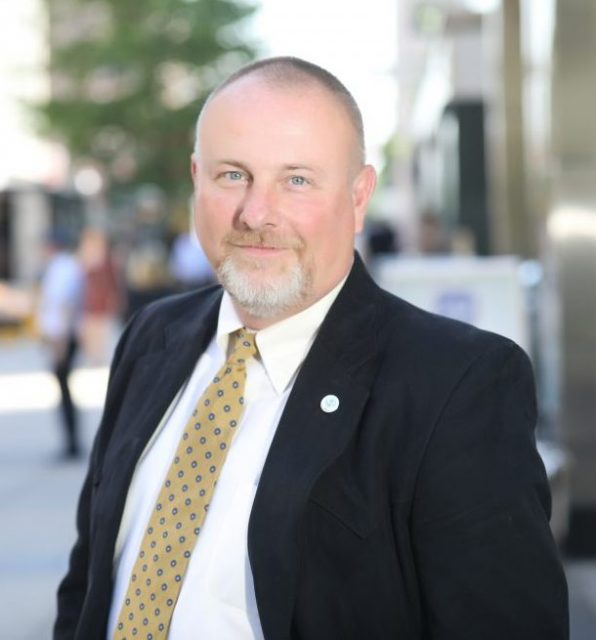 WASHINGTON, D.C. — CNFA, Cultivating New Frontiers in Agriculture, an international agricultural development organization, announced that agribusiness entrepreneur Doug Keesling has been appointed to join the CNFA Board of Directors.
Keesling, a fifth-generation farmer, owns and operates Keesling Farms, which grows wheat, corn, soybeans, grain sorghum, and forages on a 2,500 family-owned acre operation located in Chase, Kansas.
"As a lifelong farmer, Doug will bring a unique, hands-on perspective to the CNFA board," said CNFA Chairman John J. Cavanaugh. "Farming is deeply ingrained in his family history, so his participation will help ensure that our programs address both the practical and entrepreneurial aspects of agriculture."
A former chairman and current member of the Kansas Wheat Commission, Keesling was instrumental in the formation of the Kansas Wheat Innovation Center, and has represented the organization in trade missions to Cuba, Iraq, Africa and Central America.
"Doug has been involved in nearly every aspect of agriculture—both as an active, hands-on farmer and businessman, and as a domestic and international advocate," said CNFA President and Chief Executive Officer Sylvain Roy. "This range of broad experience has provided him with a deep understanding of the critical role that agriculture plays as an engine for economic growth and rural community development. These attributes are ideally matched to CNFA's mission to use market-driven approaches to bring sustainable agricultural development to underserved regions of the world."
CNFA works with businesses, foundations, governments and communities to build customized local and global partnerships that meet the world's growing demand for food.
"CNFA promotes entrepreneurship as an essential key to improving the economic and social well-being of farmers around the world," Keesling said. "I look forward to working with other CNFA board members to further replicate this successful approach to elevate the livelihoods of the world's farmers, and their families and communities."
CNFA: Cultivating New Frontiers in Agriculture, an international agricultural development organization, specializes in designing sustainable, market-led agricultural initiatives.  CNFA builds strong local and global partnerships, incorporates innovative approaches in its programs, and fosters inclusive development to offer enhanced opportunities to under-served groups.  Since 1985, CNFA has managed more than $600 million in donor-funded agriculture development programs and has worked in 44 countries across the world in Africa, Eastern Europe, Latina America and the Caribbean, the Middle East, and South and Central Asia.